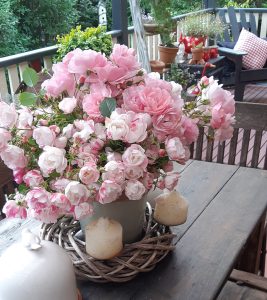 It has been such a long time since I have posted on here. I've had little to say as the things of life – the minutia and the bigger details – have been dealt with. Covid, post Covid infection and malaise, and life in general had effectively silenced me.
Now, on the other side of it all, my voice has returned.
I have always intended this forum to be edifying, positive, nurturing, life-giving. But at the same time I've wanted it to be 'real', genuine and a true reflection of who I am, what's going on in the world, and what's positive to go forward.
Now on the other side of Christmas 2022 I observe that, despite a new year and the turning of the pages of the calendar, not a lot has changed in the world … despite its potential to do so. And so we all embrace the future and coming days with a sense of wondering … not for what's ahead but where will it all end?
The answer is … it won't!
Not until we each take stock. Not until we each make the conscious decision to truly treat each other as we would wish to be treated ourselves. And this is how, I believe, we can truly be happy and have kindred souls around is. This is the answer to all that grieves, frustrates, devastates and destroys all that we would, as humans, in our heart of hearts, be to each other.
Since writing here last time I've been 'social media' scammed, insulted, undermined and many more other negative and personally assaulting things which one can image. And what I have discovered is that so many others have experienced exactly the same thing.
It's not right. It's not life affirming. It's not good.
Just because it's a new year 2023 it doesn't mean new beginnings unless we each make the decision for it to be so. Turning the pages of a calendar doesn't mean turning a new leaf, unless we each consciously make the decision to, indeed, turn a new leaf!
In this technological world in which we live, the evil, the scams, the dark side will proliferate in our lives. So we sure up our accounts, we change passwords, we add two factor authentication codes and we pray for the best.
And we indeed pray.
The best, the highest, the most unique thing we can do as the days continue and propel us forward is to trust in a higher power … and to know such trust with enduring focus. It's a matter of hope.
So where is forward?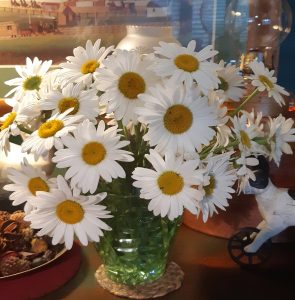 It's wherever we each want it to be in the context of all we have experienced, all we have endured, all we want to create for our lives. And we can … but it's a process of making decisions. Decisions for what the future will hold for our lives. Decisions of what is important. And who is important. A time of personal integrity and who is 'in' and who is 'out'. It's a harsh lesson perhaps but it's one which equips each of us to travel forward.
It can be painful. It can even seem harsh. But to turn that new leaf and change that calendar page is like cleaning out the closet and cupboards full of 'stuff'. We have no compunction tossing out all that no longer fits us, that's no longer in style. Why can't we apply the same logic to the things of life as we do to our wardrobes and cupboards?
So, for a new year, let's celebrate all that still fits and get rid of all that's 'yesterday' and doesn't edify. Let's be circumspect, rational and honest, shedding ourselves of anything that's not positive and surrendering to a hope for the promises of what lies ahead. Caution, wisdom and more than anything, faith must prevail.
A dear old friend recently shared the following on social media. On reading it I immediately approached her and asked if she would mind if I shared it here. "Of course" she responded … "the more who read, think and understand the more the message will mean."
And so the posting stated "My Mum once told me that she walked into a room where a couple of friends were discussing her. They didn't know that she was there. She simply shook her head, smiled and walked away.
"My Mum also told me that she had another friend who talked bad about her, but the lady in question never knew that my mother found out. With great grace Mum never mentioned it but smiled and then walked away from the friendship.
"She told me she had family who chose to shift her out of their lives because she stood up for herself for a change … because she stopped crossing oceans for them when they would not even help her cross a bridge. She smiled, shook her head and walked away. So I asked her how she could just walk away from people that betrayed her while pretending to be her friends or family? She answered that every time she came to a crossroad like that, she had to decide who would be going forward on her journey with her. This showed her who she couldn't take along with her, and who she could.
"So she explained to me that you should never get mad at a person who betrays you, even in the name of friendship or family. Just gracefully bow out and enjoy your journey with all the new people God puts in their place".
And so, with great joy I acknowledge such things and with hope and celebration have turned the calendar page for this new year in the knowledge that, despite the prevailing demise and issues of humanity there will indeed will be 'joy in the morning'. I and the beloved around me now make all the judicious decisions of cleaving, not cleaving, cleaning out, sorting and believing that all will be well according to our own choosing.
Time to choose well, methinks!
With much love to you all.
Rick